Voluntary returns on the rise
Voluntary returns on the rise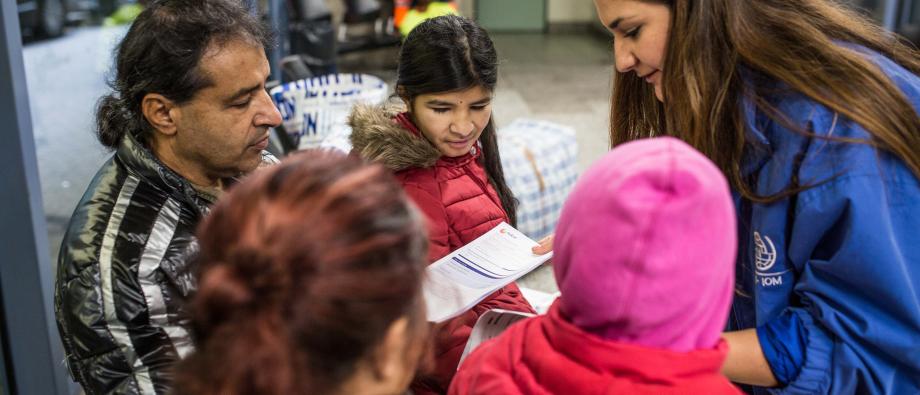 4267 migrants returned voluntarily in 2016 and the number of voluntary returns continue to increase, more particularly to Iraq and Afghanistan.
In 2016, a total of 4267 people returned to their country of origin via the voluntary return programme, which is a little more than the previous year (4053 people in 2015, representing an increase of 5%). Almost half of these people were given reintegration support in their country of origin and were assisted by local partners from Caritas International and the International Organization for Migration.
Many returns to Iraq and Afghanistan
Iraq has been the leading destination since 2015, representing 1 in 4 voluntary returns, mainly asylum seekers. In fact, the voluntary return programme focuses on both asylum seekers (in procedure or turned down) and migrants without a resident permit who have never requested asylum in Belgium.
2016 also saw an increase in voluntary returns to Afghanistan as well as to Ukraine, Romania, Mongolia and Albania. In contrast, the number of voluntary returns to Russia, the main destination in 2013, has dropped over the last three years.
Many of those returnees are single persons (around 2700 individuals), including 34 (ex-) unaccompanied minors. In addition, 550 families also left Belgium for their country of origin in 2016.
50% assisted by Fedasil
In the reception centres and return desks, Fedasil's return counsellors provided help and information to 50% of the returnees in 2016. Other returning candidates were given assistance by Fedasil's partners.
All migrants wishing to return on a voluntary basis may request help at one of Fedasil's return desks. In 2016, Fedasil opened her fifth return desk in Charleroi. The other desks are located in Brussels, Antwerp, Ghent and Liege.
Returns from Tunisia
Since 2016, Fedasil has also been working together with IOM Tunisia to organise voluntary returns from Tunisia. Indeed, many migrants remain stuck at the Tunisian coast without any other alternative. No less than 88 people returned from Tunisia to Congo and West Africa (Guinea, Senegal, etc.) in the period between August and December.