3,827 persons returned voluntarily in 2017
3,827 persons returned voluntarily in 2017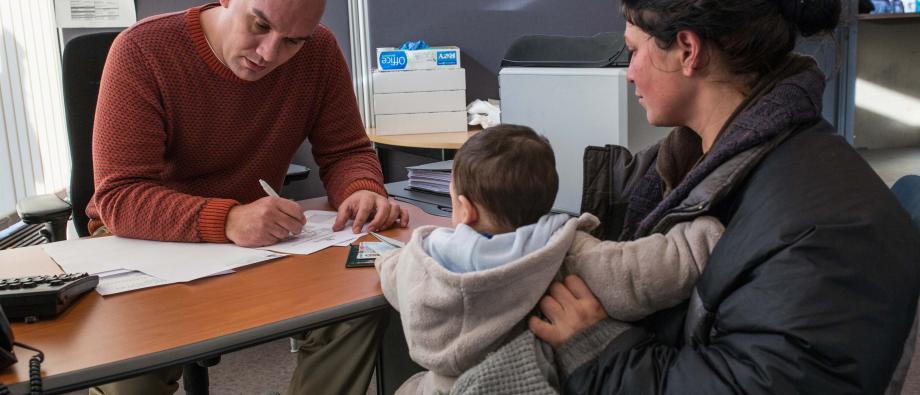 Voluntary returns to the countries of origin are decreasing. Among others, this is the result of the lower number of asylum applications the past two years.
In 2017, Belgium organised on average 320 voluntary returns a month, which corresponds to a total of 3,827 persons. Compared to last year, this represents a decrease of 10%. The number of asylum seekers was overall lower in 2016 and 2017: a lower proportion of them asked for a voluntary return from Belgium.  
The 3,827 voluntary returns to the countries of origin do not include the 205 persons who voluntarily returned to the EU country where they had already applied for asylum. These departures are organised by the Immigration Office in the framework of the Dublin convention.
Fewer returns to Iraq and Afghanistan
In general, fewer asylum seekers asked for a voluntary return in 2017 (decrease of 10%), including Iraqi and Afghan asylum seekers.
2016 was marked by a large number of voluntary return requests to Iraq: this was due to many Iraqi who came applying for asylum in Belgium in 2015, at the peak of the asylum crisis. For that matter, a special flight was chartered at the beginning of 2016 for the voluntary return of a hundred of Iraqi. Similarly, more Afghans had returned voluntarily to their country of origin in 2016. 
In 2017, Iraqi were far fewer to ask for a voluntary return: 377 made use of the programme, against 1,062 in 2016. The same observation applies for Afghans: they were only 57 this year, against 162 in 2016.  
Focus on the migrants without a residence permit
On the other hand, there is an increase of voluntary returns of migrants who have never applied for asylum. This includes many Ukrainians and Romanians: they represent the first two nationalities in 2017.
Note that Fedasil and its partners keep paying special attention to migrants without a residence permit. For instance, more than 1,600 frontline workers in contact with these migrants were informed about the voluntary return in 2017.   
Fedasil also widened its outreach by launching new partnerships. The Barka Foundation, operating in Brussels and Antwerp, and the CAW of Brussels now inform the voluntary sector and the migrant communities about the voluntary return.
1 voluntary return out of 2 via our offices
In 2017, half of the persons who returned voluntarily made a request at a return desk or in a Fedasil reception centre. The other half spoke to our return partners and reception partners.