2,673 voluntary returns in 2022
2,673 voluntary returns in 2022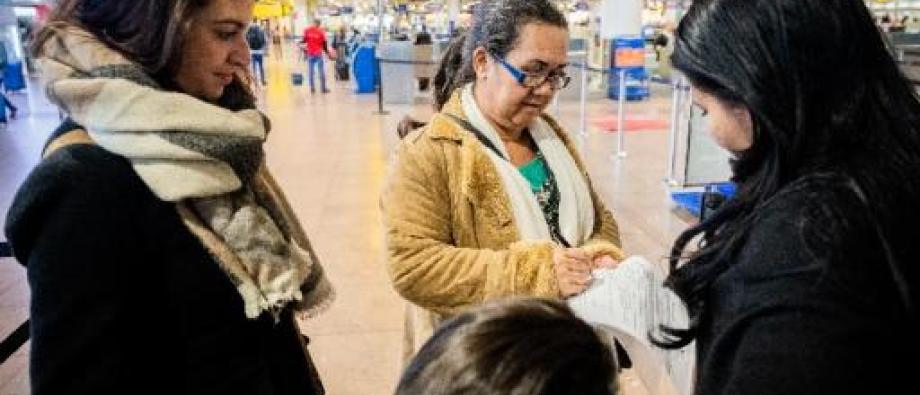 Last year, Fedasil assisted 2,673 persons who decided to return to their country of origin.
Voluntary returns from Belgium seem to be picking up after a few difficult years due to the coronavirus. The number of returns increased by 10% compared to 2019, and by 36% compared to 2021.
Three specific profiles can be identified among the 2,673 people who returned in 2022: applicants for international protection (asylum), rejected asylum seekers and migrants without a residence permit in Belgium. The latter category accounted for 52% of the total number of returns.
As in 2021, the main destination countries were Brazil, Mongolia, Ukraine, Moldova and El Salvador. No fewer than 641 Brazilians returned to their country, a record since 2012. These were mainly persons without a residence permit, and not asylum seekers. The number of returns to Mongolia (363 last year) also reached record levels. All figures can be found in the attached report (in French). Overall, there were 94 destination countries in 2022.
Reintegration assistance becomes the norm
Fedasil not only helps with the practical arrangements for the return journey, but also informs each return candidate about the options for reintegration assistance in his or her country of origin. This assistance can be used for different projects: renovating a house, creating a micro-business, looking for a job, etc.
The IOM and Caritas International, which can draw on a global network, contact their local partners who then help migrants to implement their reintegration project, with the corresponding bonus.
We currently observe a significant increase in the number of people returning with reintegration assistance. In 2022, no fewer than 1,970 of the 2,673 people who returned to their country (74%) received reintegration assistance. This is the highest on record since the programme was established in 2006. This trend implies that organising returns is also becoming more complex.
Return projects from Belgium benefit from European support (AMIF fund).