Voluntary return: reintegration
Voluntary return: reintegration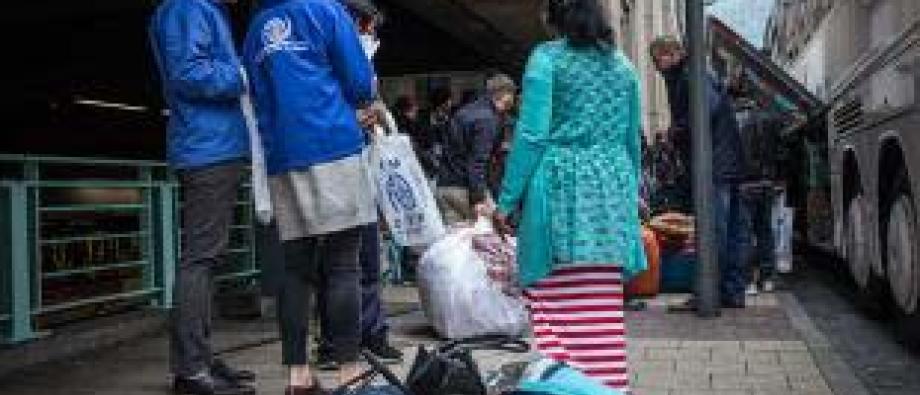 In ten years, Fedasil and its partners, IOM and Caritas, have supported over 13,000 migrants with their reintegration into their country of origin.
On Thursday 30 March in Brussels, Fedasil held a conference to celebrate the 10 years of the reintegration programme (additional support for voluntary return).
This was the opportunity to reflect on the work in order to provide better support to people who decide to leave Belgium and voluntarily return to their country of origin. It was also the chance to reflect on 10 years of working with our partners: the International Organisation for Migration (IOM) and Caritas International.
Some 120 people, representing around thirty organisations, responded to our invitation. This event was also used to showcase the projects that improve information for migrants, awareness in the reception centres, staff training, the programme's attractiveness and collaboration with local organisations (in Belgium and in the return country).
Over 13,000 people supported
Over the last ten years, 35,422 people have opted for a voluntary return from Belgium. 13,392 of them received support to reintegrate into their country, which is 40% of people who have returned (see graph in appendix - in French and Dutch).
The main countries where people have received reintegration support are Russia, Iraq, Kosovo, Armenia and Georgia.
Michael Kegels (Director of Operational Services at Fedasil) recalled that we can be proud of the work done: "Belgium is an example in terms of voluntary return, a social programme which is an integral part of the support provided for asylum seekers. Many foreign countries have visited us to find out about our good practices."
The new challenges are now at European level, where migration issues are the focus of EU debates (border control, voluntary and forced return, legal migration, development cooperation, etc.). Fedasil hopes to share its expertise in terms of a sustainable return to the country of origin.
Reintegration?
Voluntary returns are possible to all countries worldwide. Additional support for reintegration can be given in more than one hundred countries through the support of Fedasil's international partners (IOM and Caritas).
Reintegration helps to overcome problems which migrants may encounter on their return, whilst also enabling social workers to offer practical solutions: the development of a micro-business, the refurbishment or rental of a home, the search for employment, medical expenses, etc.
Access to reintegration is dependent on the migrant's status: country of origin, administrative situation and vulnerability.