Fall in arrivals of Ukrainian refugees
Fall in arrivals of Ukrainian refugees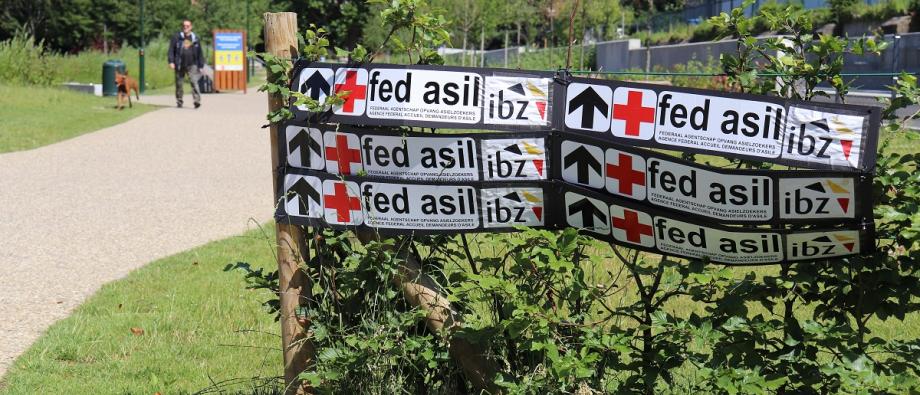 In July, 3,159 Ukrainian refugees received a protection certificate. 25% were assisted by Fedasil in finding accommodation.
Since the beginning of the conflict in Ukraine, the Immigration Office has issued nearly 52,000 temporary protection certificates (figure from 10/03 to 01/08/2022).
Arrivals in Belgium have been falling since April. In July, 3,159 people went to the registration centre at Heysel (Brussels Expo) to receive a temporary protection certificate. This represents 166 people per working day. It is a 27% decrease compared with the previous month.
Some of the refugees state that they need accommodation. In July, Fedasil assisted 803 people in finding temporary accommodation, or 25% of the people registered by the Immigration Office.
Fedasil first sends these people to the 'Ariane' centre, the Red Cross emergency centre in Woluwe-Saint-Lambert (Brussels). They stay there for a few days while finding temporary accommodation with a host family or municipal/regional accommodation. However, due to the shortage of places made available to Fedasil, refugees are staying for longer in the Ariane centre and occupancy is rising. Several refugees have been staying there for over two months, in a precarious situation. The centre is currently accommodating 900 people.
The creation of additional places for Ukrainians is the subject of discussions between the different levels of authority.
Temporary protection? The displaced persons from Ukraine who arrived in Belgium can register in Belgium in order to receive temporary protection and, if necesary, accomodation.
Displaced persons can register in Hall 8, on the site of Brussels Expo in Brussels. Persons who fulfil the recognition conditions, immediately receive a temporary protection certificate which entitles them to the delivery of an A-card with a validity of one year, which is issued by the administration of the municipality where the person concerned is residing.
The Immigration Office is the federal body responsible for the registration of displaced persons.
Fedasil takes care of the referral of people, if they so wish, to a temporary accommodation that is provided in the Belgian municipalities. The municipalities are responsible for the provision and coordination of temporary accommodation, including accommodation provided by private persons.
Moreover, the federal and regional authorities continue to communicate with the refugees from Ukraine and with the local authorities via different communication channels (flyers, webinars, infoline...). More info : www.info-ukraine.be, https://www.vlaanderen.be/vlaanderen-helpt-oekraine,  www.wallonie.be/fr/ukraine  et www.helpukraine.brussels