A reception network still under pressure
A reception network still under pressure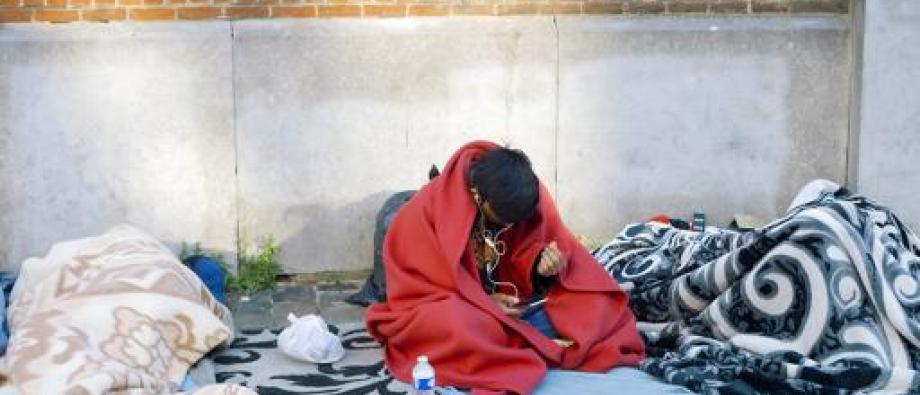 Every day, for over a year, asylum seekers have been finding themselves on the streets because of a lack of sufficient places.
The Fedasil reception network is more than ever under pressure. In October, Belgium saw a further increase in asylum applications: 4,224 applications were submitted, mainly from Afghanistan, Burundi and Syria. The vast majority of single men could not be accommodated. On certain days, families with children and unaccompanied minors could not be accommodated either. In October alone, more than 1,500 people could not be accommodated due to a lack of places.
Crisis measures
In this context, the Belgian federal government is taking various emergency measures to increase reception capacity or to speed up departures from the reception network. However, these measures do not yet allow for all the people applying for protection in our country to be accommodated.
The government has therefore decided to put the two emergency centres, in Jabbeke (500 places) and Glons (675), into operation as soon as possible. Discussions are also underway to open additional places in the Brussels region. Fedasil has itself recently opened two temporary centres in Theux (250) and Bredene (260).
Another measure is the departure from centres of asylum seekers who have a stable employment contract and sufficient income. Ultimately, a few hundred residents will be obliged to leave the centres. The measure is also being proposed on a voluntary basis to other categories of residents who are working.
Recruitment
Recruitment of staff is also hindering the rapid opening of new reception places. Fedasil is doing everything possible to find additional staff, which should allow to put as many places into operation as possible. There are currently more than 260 unfilled vacancies at Fedasil (not all of them have been published yet). Our Agency works closely with regional employment services (VDAB, Forem, Actiris) to quickly recruit staff.
At the same time, (temporary) possible solutions are being explored to reduce labour shortages, such as the use of the 'Special Federal Forces' (a programme where civil servants from other public services are temporarily seconded to Fedasil), temporary positions or student placements.