Increase in the number of people received
Increase in the number of people received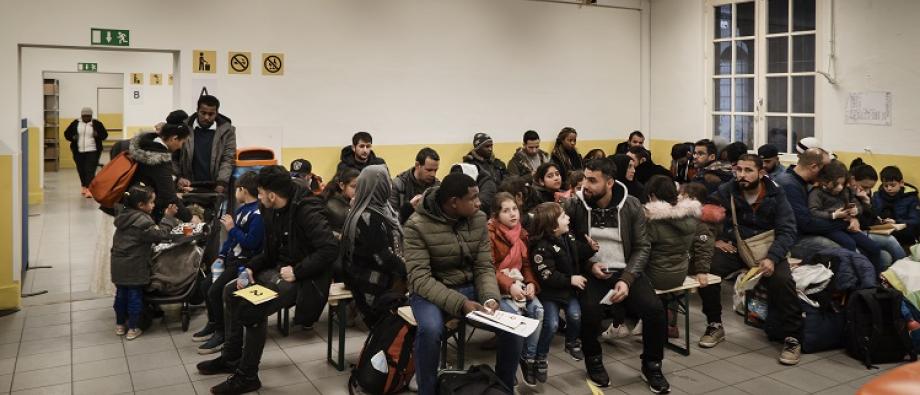 19,500 asylum seekers joined Fedasil's reception network in 2018, resulting in a need for additional places.
Asylum applications have been on the increase since summer 2018. Last year, almost 23,500 people applied for international protection in Belgium (+19% compared with 2017).
Fedasil has consequently registered an increase in the number of asylum seekers living in its reception network: 19,500 newcomers were received in 2018, compared with 14,600 in 2017 (+33%). The main countries of origin were Syria, Palestine (increase) and Afghanistan (decrease).
Consult the CGRS 2018 report for more information on asylum applications.
Increase in occupation
Since August 2018, more people have arrived in the reception centres than have left (see attached graph). The increased time required to process asylum applications results in a longer stay in the centres. This, together with the drastically reduced number of reception places, explains why the reception network was under pressure in the second half of 2018.
The centres gradually reached saturation point in 2018 (several centres are even at more than 100% capacity) and a range of measures were taken to ensure that a place can be offered to everyone entitled to one.
Fedasil and its partners are currently housing 18,800 people, compared with 16,000 in June 2018. The people in the centres are primarily families (52% of the residents) and single men (36%). More than 1,000 UM (unaccompanied minors) are also being received. A total of one third of our residents are minors (with their family or unaccompanied).
Additional places
In September 2018, the former State Secretary Francken authorised Fedasil to extend the opening period of certain temporary centres. At the end of 2018, Minister De Block approved the opening of 1,500 additional places. Fedasil hopes that reopening temporary centres, such as those in Lommel, Zaventem and Mouscron, will make it possible to offer a place to everyone who is entitled to one. However, other measures are required so that residents are able to leave the reception facilities sooner.
Voluntary returns
In 2018, Fedasil also coordinated the voluntary return of 3,000 people to their country of origin, primarily Ukraine, Georgia and the Balkans.